Acquire Global Corporation has incorporated the best consultants as a team to address our valued client projects and problems with a comprehensive modern technology in many areas of our expertise. It's a commitment to approach issues with clear understanding of needs. Acquire Global Corporation would provide client with capital project financing and loan syndication where necessary. In the following areas we serve our diversified client base.

WATER:  Water is a life line to both man animals and plant, water is one of Acquire Global Corporation's projects as its vital to all. We are involved in providing services related to almost all facets of the water cycle  We undertake comprehensive integrated water resource, master plans and individual infrastructure projects for dams, water supply schemes of all types, hydro-electric power stations, and flood control. Our planners and engineers are internationally acclaimed and take pride in our company's commitment in the water sector.
ENERGY:  Access to cheap, clean energy is fundamental to the modernization and economic development of any aspiring nation. The study, design and construction of energy facilities, especially hydro-electric power stations, is a core strength at Acquire Global Corporation. We are involved in hydropower development, renewable energy source. We have also provided services for numerous conventional energy projects and are currently very active in the field of emerging technologies for renewable energy.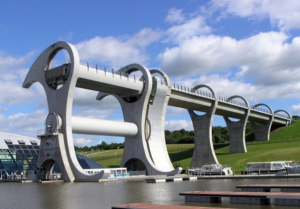 URBAN DEVELOPMENT PROJECT:  Economic development goes hand-in-hand with urban expansion and enhancement of infrastructure. Moreover, modernization often occurs against a backdrop of ancient culture and rich architectural heritage. In such settings it is absolutely essential that development plans are able to preserve the best of the past while creating modern and vibrant futures. With this awareness, Acquire Global Corporation undertakes urban and regional development with multi-disciplinary teams of urban and social planners, architects, environmental experts, and engineers around the world.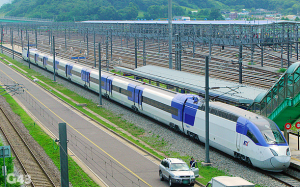 TRANSPORTATION:  In today's modern world, the technology used in transportation has reached dizzying heights of complexity. Even so, relatively simple infrastructure, such as a new road or bridge, can still bring profound and far-reaching social and economic benefits. Regardless of a project's technological complexity or socio-economic context, Acquire Global Corporation holds the keys to delivering the right transportation solutions for a diverse array of customers anywhere in the world.
AGRICULTURE AND URBAN DEVELOPMENT:  In the developing world, countless numbers of people and communities are directly dependent on the land for survival; so too are their hopes and aspirations for economic growth and advancement. Acquire Global Corporation engineers and team has been working with such people and communities in agricultural and rural development for years, raising living standards through projects in emerging economy and developing countries around the globe.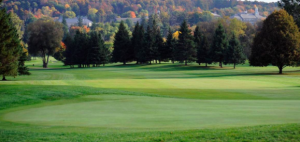 ENVIRONMENT:  Acquire Global Corporation focus and genuine desire to make a positive impact wherever we work makes it only natural that we should be a provider of the highest quality environmental consulting services available today with the best team and global partners. Through all our projects we seek to strike the ideal balance between development, poverty alleviation, and environmental care.
Acquire Global Corporation environmental specialists cover a wide range of fields, from soil, forest, and biological scientists to waste management and pollution control engineers. The depth and breadth of our expertise allows us to provide environmental solutions for world heritage wildernesses and urban slums alike; from watershed management planning to construction of sanitary landfills, we've got the environment covered with the best technology
 CLIMATE CHANGE:  
There is no more compelling environmental issue facing the world today than global warming. Resulting from the excessive emission of greenhouse gases, global warming is predicted to cause rises in ocean levels and major climatic shifts, possibly within the next 50 to 100 years. The potential effects on mankind are far-reaching, ranging from loss of coastal land and island states to desertification and large changes in the global balance of food supply and demand.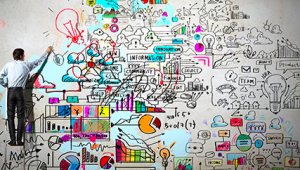 COMMUNICATION TECHNOLOGY:  
 As a technology-focused company, Acquire Global Corporation has much to offer clients who are seeking to maximize the benefits of modern information and communication technology. We recommend the most appropriate strategies for enhancing Information Technology access and utilization based on the specific socioeconomic disadvantage  and technological conditions prevailing within any specific domain (whether government, organization, or sector). We hope to bridge the digital divide between rich and poor, urban and rural, globally.  Our Technology, Media and Telecommunications group provides insights and services covering a wide range of industries from electronics to software to Internet to wireless and cable companies.  Our teams help clients with a variety of transactions, including mergers and acquisitions, initial public offerings and other equity offerings, debt underwriting, hybrid instruments, risk management, credit advisory and other financial services.
PROJECT AND MANAGEMENT SERVICES:  
Acquire Global Corporation have dedicated teams of highly trained specialists and partners who apply a state-of-the-art process approach to project and management services. Our team ensures that systems and procedures are followed and constantly subjects them to evaluations and improvement. This robust process approach to project and program management reflects Acquire Global Corporation strength as a total solution provider. We place our diversified clients first and apply a strong teamwork approach in providing managerial support to all programs and projects entrusted to us. Drawing upon the full resources of our company and partners, we deliver quality solutions and build enduring relationships with our clients.
 SECURITY NETWORK AND INTELLIGENT SERVICES:
We provide clients solutions to their complex needs through objective analysis, discretion, accuracy and accountability. With the support of an expert team of seasoned professionals and specialists, Acquire Global Corporation possesses unique skill-sets that combine high-level security and counter-terrorism expertise with exceptional real-world experience.  A partnership with internationally respected members of the special operations community also empowers our organization with the ability to provide our international clients with sector-specific special operations training and security services, and infrastructure security consulting, design and engineering services.
SaveSave
SaveSave
| | |
| --- | --- |
| Phone : | 212 731 2419 |
| Fax : | 212 731 2419 |
| Email : | info@acquuireglobalcorp.com |
| Address : | P. O. Box 650414, Fresh Meadows, NY 11365 |